Guangzhou Tongxin Sports Co.,Ltd. is a leading manufacturer of athletic sport surfaces, established in 1999 with its headquarters and manufacturing plant located in Guangzhou. With over 20 years of experience, Tongxin has developed a comprehensive sales system that provides optimized turnkey solutions to customers worldwide, supported by its advanced R&D capabilities and competitive sales team. As a reputable and widely recognized rubber track manufacturer, Tongxin continuously strives to deliver maximum value for end-users and contractors alike.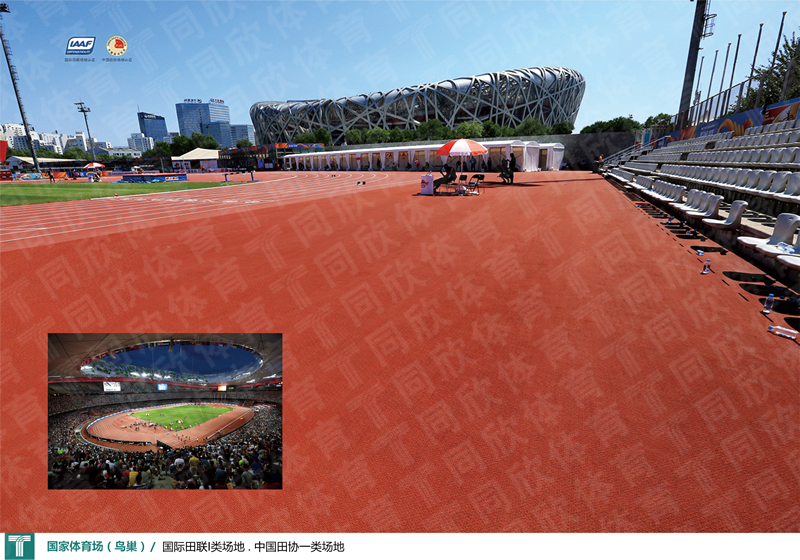 Unlike many other companies that focus on developing multiple products, Tongxin has devoted most of its financial and technical resources to the research and development of rubber sport surfaces. This approach has continuously improved the physical performance of the surfaces, while also providing environmental benefits. As a result, we have earned a high reputation for successfully developing various high-quality athletic track surfaces that meet our customers' specific requirements.
Our track surfaces have received professional certificates or approvals at national and international levels, including the IAAF, EN, ASTM, DIN, and REACH.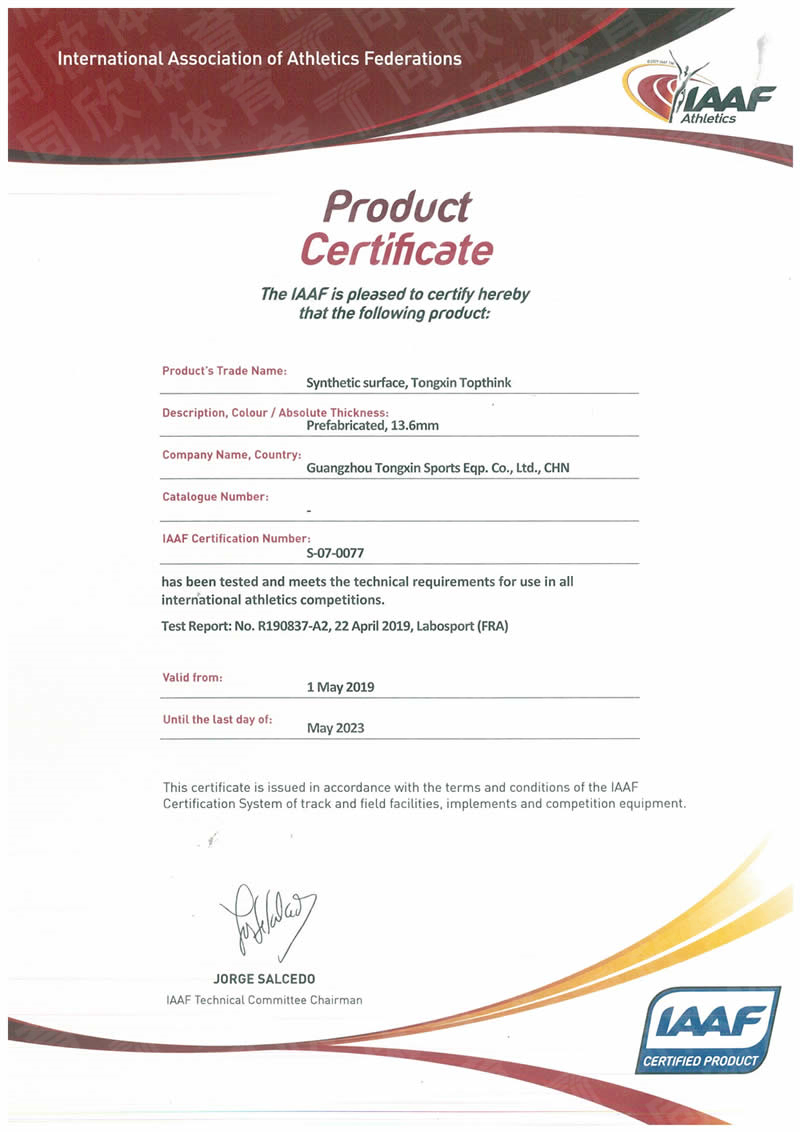 Tongxin has installed over 2.5 million square meters of athletic sport surfaces and has left its mark in more than 50 provinces across China as well as numerous countries around the world. We have successfully constructed hundreds of stadiums that meet the highest standards for international competition games, such as Anqing Sport Center (IAAF Facility Class 1), Haixia Olympic Stadium (IAAF Facility Class 1), Jimo Stadium (IAAF Facility Class 1), Huizhou Olympic Stadium (IAAF Class 2), Nehru Stadium (IAAF Class 2), Guiyang Olympic Stadium (IAAF Class 2), Guangxi Olympic Stadium (IAAF Class 2), and many others. Our dedication to excellence has resulted in us becoming one of the most reputable companies in the industry. With this motto, "Dedication leads to perfection," Tongxin looks forward to an even brighter future with our partners and customers.