Guangzhou Tongxin Sports Inc., with its headquarter and manufacturing
plant in Guangzhou, has grown into a professional athletic sport surfaces manufacturer since 1999.
Tongxin has been developing a whole set of sales system which guarantee to offer a most optimized
turnkey solution for our customers across the world based on the advanced R&D ability and
competitive sales team. As one of the few large rubber track manufacturers that are widely
recognized by the industry, Tongxin keeps exploring the most maximized value for what the
end-users or contractors invest.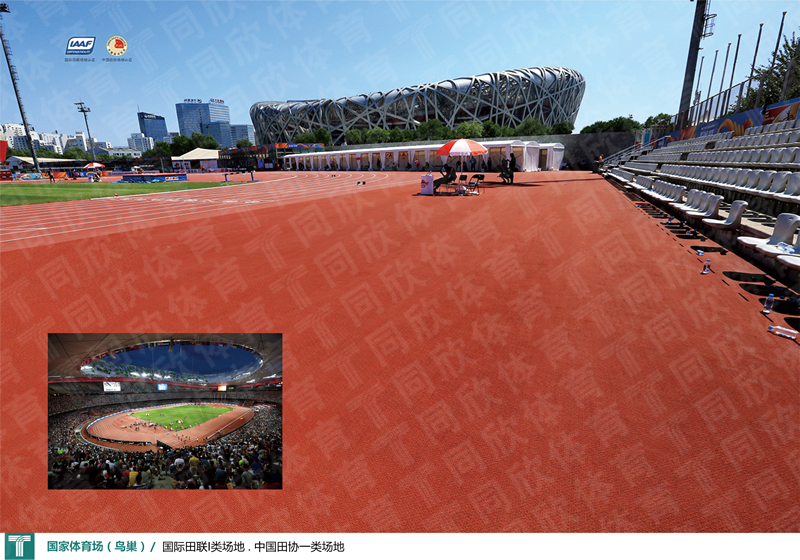 Different from many other companies' strategy of multi-directional product development, Tongxin
has been concentrating on the research and development of rubber sport surfaces with most of its
financial and technical resources, which keeps the physical performance of the surface continuously
improving along with the advantage- environmental-friendly. And thus these efforts lead us to
winning a high reputation by successfully developing a variety of high-quality athletic track surfaces
which could meet different specific requirements of our customers.
So far, our track surfaces have successively received professional certificates or approvals from
national to international levels, including the IAAF, EN,ASTM,DIN and REACH tested.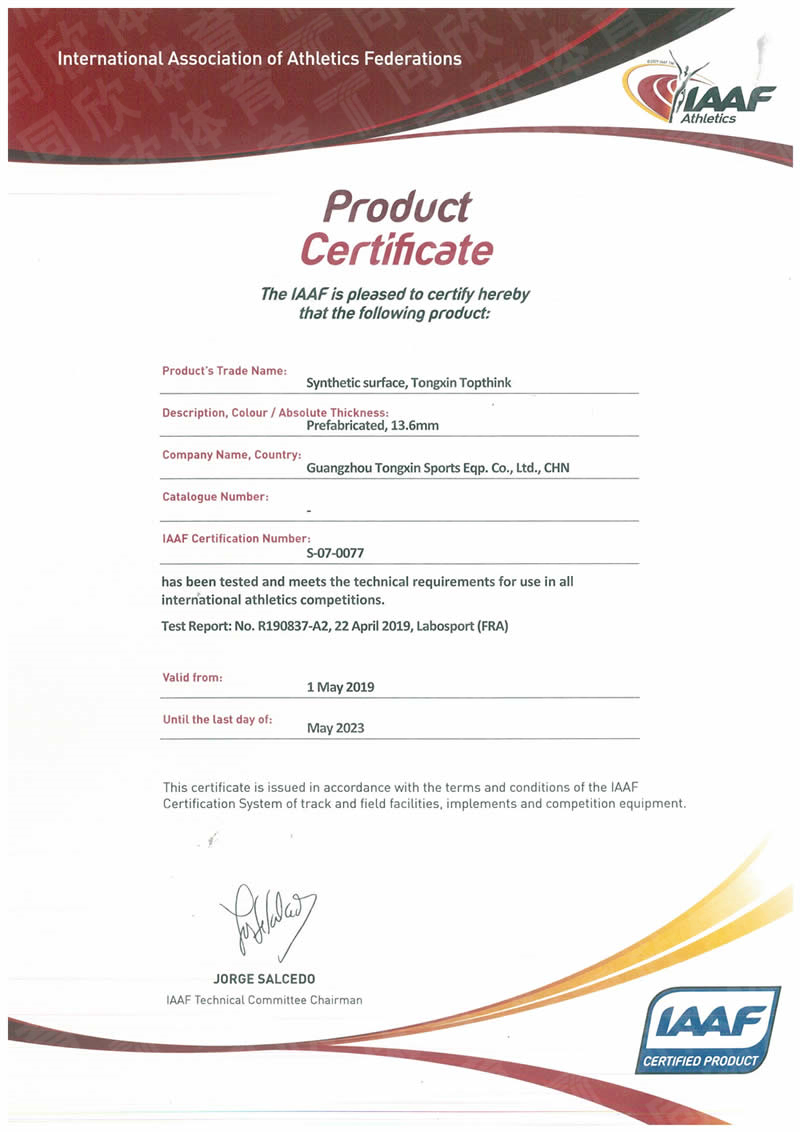 Tongxin has installed more than 2,500,000m² of athletic sport surfaces. Our footprints have covered
over 50 provinces throughout China and many countries in the world. We have successfully constructed
hundreds of stadiums which meet the high standards for international competition games, such as Anqing
Sport Center(IAAF Facility class1), Haixia Olympic Stadium (IAAF Facility Class1), Jimo Stadium(IAAF
Facility class 1),Huizhou Olympic Stadium(IAAF Class2), Nehru Stadium(IAAF Class2), Guiyang Olympic
Stadium (IAAF Class2), Guangxi Olympic Stadium(IAAF Class2), act.
"Dedication leads to perfection", with this motto, Tongxin will embrace an even brighter future with
all our partners and customers.