The first stop of the "3v3 city competition of Shengdao night" hosted by YYSPORTS Shengdao sports was officially held in Shanghai Locke Park (Huachi Road store). Tongxin as Shanghai Locke ParkAnshi rubber courtOur factory not only ensures the quality of the court, but also allows more basketball players to show their youth and sweat on the court! ——Choose Tong Xin and rest assured!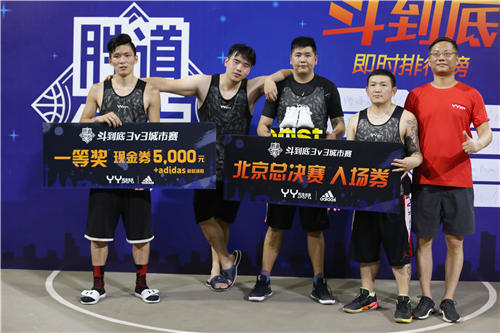 With the slogan of "fight to the end", this activity integrates 3-to-3 basketball confrontation, skill challenge, mid circle shooting and other elements. Tongxin has meticulously built a good place for many basketball fans to play in the summer night.
The news that 3v3 officially became an Olympic event shocked the whole streetball circle. Who would have thought that street culture could one day enter the highest palace of competitive sports。
In order to restore the most original of the night, "victory night 3v3 City game" simply returned the entire stadium to the streets. Here, the team is facing the most primitive wheel battle - starting from the "hot blood sideline", every 3 points of winning, 9 points can be earned to enter the "youth home"; every 6 points of winning in the youth home, the winner can choose to stay on the field for continuous points, while the loser will be automatically played back to the hot blood sideline, and need to fight for admission qualification again.
This kind of fighting is simple enough, but also bloody enough. What attracts is the fans who have no energy to release. So you can imagine what kind of scene that summer night is - the sound of the friction between the sneakers and the floor, the patter of the dribbling shuttle and the cheers mixed with the soft spoken language are full of ears, the eyes are too busy with the shaking figure and the ensuing interlaced lights, and the air is always filled with a hormone that can make the blood flow.
On the court, we only fight for the victory and defeat, so the God meets the Buddha to kill the Buddha; off the court, we pay more attention to the righteousness, so we show our mutual affection and have the same spirit. In the end, the "two consecutive titles" won the first place in the competition does not need to say: "basketball is our dream and persistence all the time. Competitive sports win or lose, Beijing World War I, we will definitely go all out, the situation is inevitable! "

Almost 40 summer afternoons can't stop their enthusiasm. This kind of pure is enviable, and the fighting spirit on the court is also amazing.